Post by nighttimer on Mar 19, 2018 15:12:11 GMT -5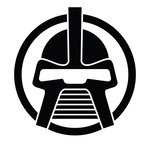 My
point was that Don's points were mostly fabrications combined with an ironic dose of "Kids today."
And Don is accusing me and others of hypocrisy for supporting their protest, on the theory that if they were protesting for something we don't like, we wouldn't support them. J'accuse Don of hypocrisy, since I think if they were protesting for something he likes, he would be supporting them.
If these kids were protesting, I'd at least support them for independent thinking and standing up to authority. Neither groupthink nor begging authority to take more power away from the people is worthy of applause, IMO.
Attending the March 14 school-sanctioned gatherings was not protesting, it was attending a scheduled assembly. No bravery or independent thought required or desired.
You really need to vary your reading list to something other than
1984
.
IMO, your opinion is the embodiment of rigid, unyielding, unthinking conforming and mindless adherence to a corrupt status quo. It's nauseating to see the Great Libertarian smooching the same funky asses the Republican Party smooches like a long-lost lover.
Does it really smell like roses?
These kids don't need your support. They never asked for it and you were never going to give it. Traditionalist reactionaries aren't particularly fond of any movement whose goals conflict with their own.
Damn shame.