Post by nighttimer on Oct 4, 2018 14:58:42 GMT -5
Completely understandable. That Bill Clinoton was such a total butthole.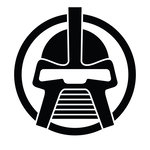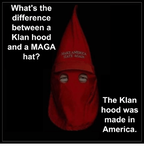 Respect everyone---as long as they give back what they get. Don't give none, won't get none. Respect everyone, but fear no one. That's my motto and it doesn't change because a bunch of yahoos have rallied behind a demented bigot. No matter how loud they are and how angry they are. I have no time to worry over idiots--and idiocy goes beyond race, gender, and class status--who have joined a cult and rejected all facts and truths contrary to the cult. Ain't nobody got no time for that shit.
I didn't say anything about fearing people. I think a lot of folks who are in a social bubble of like-minded people fail to understand those outside of it.
If you know Trump supporters who still support him but are ashamed of him, well, I'm not sure how drinking the kool-aid knowing it's poisoned is better than drinking it in ignorance.
Some of the Trump supporters I know are kool-aid gulpers, and some are like celaw - on some level, they know Trump is terrible, they just think nothing is more terrible than letting liberals win. The distinction between those two groups is not really meaningful in pragmatic terms (they're all going to vote the same way) but I find it interesting to understand how people tick.
I no longer care how Trump supporters think and see no value in understanding what makes them tick.
All those people who sat behind and in front of Trump when he mocked Dr. Ford are just as vile as he is. Every last mother's son and daughter are as bad as he is. They are all as heartless as he is. They laughed and hooted and hollered as Trump punched down at someone who can't fight back. This is the classic definition of being a bully and those Trump supporters got their giggle on over the misery of a likely sexual assault survivor.
Someone in that raucous mob of mental midgets has a wife or a daughter or a sister or a friend who has been a victim of sexual assault and when they laughed at Christine Blasey Ford they were laughing at every woman who has been in the position she finds herself in.
These
are the people I'm supposed to understand?
These
goobers? You go right ahead and be understanding to the Trump Zombies, Amadan. But miss me with that. I already understand cruelty. I already understand misogyny. I already understand how easy it is to pander to fear and prejudice and ignorance. These people have nothing to teach me and I won't waste my time arguing with hateful, vile, stupid people.
They can all collectively go straight to hell.
And truth be told, there are aspects of these views which I kinda share, but I don't see Trump as much of a solution to the first issue at all.
What is it Trump supporters feel they are "entitled" to?
What about the world they live in was supposed to stay the same as the world they grew up in?
What has been the impact of "identity politics" on their everyday lives and why isn't income inequality an even bigger impact on their lives?