Post by Vince524 on Oct 20, 2020 15:39:34 GMT -5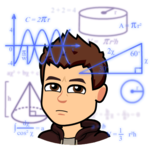 If it wasn't a strawman, then I can only surmise that you either don't know what "illegal" means, or perhaps you don't know how jobs work.
If my boss says that, as part of my required job duties/expectations, that I "must" clock in by 9:00 AM and I don't do it, that's not a law.
That's a job regulation/requirement. If I break that regulation, I get fired. I don't go to jail.
Also, I don't know that active shooters are far less than the other situations as much as we don't hear about them. (I also don't know that your incorrect there. (Hard to drum up outrage that a cop shot and killed someone who was firing at them. I'm not sure if I like the use of the term 'concession' here either. Like, "Oh, alright. I suppose if the guy has already fired on you with a submachine gun, and you've seen your partner turned to swiss cheese just as they got out of the car, you can use your gun without trying the tazer on the guy who is too far away to hit with it."

More specific language would be needed. It's difficult to create a set of rules to tell police what limits you want to place on them in regards to use of force they can use in the field to safeguard their own life. If law or regulation makes a cop feel handcuffed that he or she is unable to use their own judgement, or common sense, that defending their lives is seen a a criminal defense, you'll see cops stop responding to 'shots fired' calls.
This is just a preachy rant that ignores both what I said and the obvious spirit in which I said it.
Having said all of that, I think in cases where no gun is involved it's reasonable to tell cops they have to use non lethal options first. Especially if they have another cop covering them with a gun. You idea in general isn't one I find objectional, it's the wording of it.
Seems you agree with me and you're only finding my wording "objectionable" because you didn't take care to pay attention to what I actually said and instead imputed your own biases on it.
It was unclear to me that you were talking about a job regulation vs. a new law. If the fault in my misunderstanding is with me, I'll apologize. Having said that, putting a regulation in place that tells a cop if he's being shot at, he has to first use a tazer or he'll be fired, loose his job, pension, etc for defending his life, isn't smart. You said, we could carve out exceptions. You can't possibly feel you can account for every possible option. At some point, it comes down to judgement of the cop on the spot. We're on the same page that use of non lethal force in many cases seems to be the way to go. All I'm saying is it's not as simple as 'hey, lets force cops to do this' which is how your first comment read to me. Again, if that's my misreading of it, so be it. But there's a reason why they call the book with those regulations in it a Patrol Guide and not a rulebook. It's a guide to how you should handle things, as no book can account for every scenario.