Post by CassandraW on Mar 28, 2019 16:04:39 GMT -5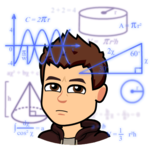 He could be 2020's Obama. But it's early days. I'm still pretty open minded about everyone but Tulsi Gabbard and Bernie. Please, please, please don't make me vote for one of them (which I will have to do if they are the Dem candidate and thus the only shot of beating Trump).
He's also an Afghanistan war veteran, which should appeal to right-leaning moderates and more centrist conservatives. He also speaks multiple languages, which should impress us snobby, intellectual elitists and those concerned with his ability to establish warm relations with international leaders.
As much as I like Yang, I don't feel he's as much of a "total package" as Buttigieg. To me, he's everything O'Rourke tries to be, but he's actually successful at it.
Yep. And on top of him having all kinds of factors that could appeal to different factions on left and center, he's waayy smart, compassionate, and I think he'd be a good president, from what I've seen. I'm pretty excited about him. I hope I continue to be (since it is still early days).