Post by Optimus on Jan 7, 2021 12:15:16 GMT -5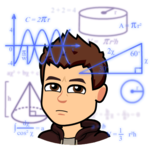 I have little sympathy.
I agree here. While I won't celebrate any pointless loss of life (not implying that Opty is), I have to believe a trite saying holds true here: Play stupid games and you win stupid prizes.
I also agree with Opty's earlier sentiment about the use of force. I think the security detail at the Capitol would have been justified in shooting every person that illegally breached the building.
I won't link to it here but there is video of the actual shooting that some captured on their cell phone. It's currently floating around Twitter (as of last night). The lunatics were trying to break down / break through a closed, locked, barricaded door which led to (I think) the private offices of Congress members. The dead woman kicked through a window and was trying to climb through / break through to the other side when a Secret Service officer shot her from roughly 5 or 6 feet away.'
EDITED TO ADD: Just saw that Rob posted this in the post right before this one.
The guns were aimed at the mob (from behind the door) the entire time. There were windows on the door (that had mostly been cracked and broken out), and the agents yelled at the lunatics that they would shoot. She freely chose to kick in the window and try to climb through anyway, even with a Secret Service agent aiming a gun directly at her telling her he would shoot if she tried to breach.
Though I'm sure it's tragic for her family, this woman was an absolute moron and a true Darwin Award HOF contender. Though I generally hate death, I have even less sympathy now that I've seen the video. She 100% brazenly and recklessly brought on her own death. Fucking moron.