Post by michaelw on Mar 2, 2017 17:42:37 GMT -5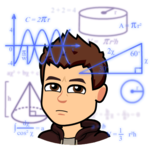 But, it becomes a fallacy when a person falsely believes that the universe that we perceive is necessarily the only one that could possibly exist. If the universe had formed in a different way, then there could have been different constants which would have evolved life in different ways.
Right. Personally I think the idea of the multiverse is just as plausible as the argument from fine-tuning. Even if you have many universes that simply can't sustain life--any life--the odds continually go up that you'd end up with one that could. And this happens not because the universe is adapted to life, but rather because life is, in a sense, adapted to it. In that sense, one can think of life as more or less a natural byproduct of a particular universe being in a particular state. This, I think, provides a fairly straightforward solution to the problem of fine-tuning. It shows how the the idea of "the universe is fine-tuned for us" is only one possible starting point, not something we can necessarily just take as a given.
As as side note, I also think it's pretty interesting how the precariousness of a system can be turned into an argument for design. To me, it seems like one could just as easily argue the exact opposite. A system that could fall apart with slight tweaking might easily seem more likely to be the product of a natural process. If the laws of the universe were such that it would take tremendous tweaking, rather than slight tweaking, in order to kill off humanity, I'd actually be more willing to see the system as being designed with us in mind.