Post by Don on Dec 13, 2017 7:44:48 GMT -5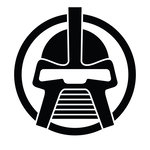 I never answer this question because you trot it out this purported "anarcho-libertarian fantasy world" as a strawman every time I mention the possibility that reducing the power of our lord and masters might actually be worth consideration. I focus on the topic rather than nibbling on your bait.
So just this once I'll respond. And in the future refer to this post before stringing up your strawman, mkay? Pick it all apart if you want, but the heart of the matter is simple and well-defined. Here's the essence.
The essence
The question of governing boils down to which societal institutions should have the power to dictate the choices members of society are allowed to make, the power of life and death over those who ignore those dictates, and the power to force unwilling members of society to pay for the operation of that institution. I believe there are very few, and would like to see that number reduced to zero in the long run. I think the power of life and death should only be used to prevent actions that will definitively lead to physical harm of other members of society or their possessions, or to secure restitution for those who are victimized by others. On the other end of the spectrum, there are those who believe Eric Garner got what was coming to him for his disobedience, and that which is not required should be prohibited. That is the question to be debated. All else is prologue.

Short version
Contrary to all the strawman arguments about "rugged individuals who stand alone," and "all gubment is ebil" (did I spell that right?) the issue boils down to institutions and which ones you think should have the authority to force behavior, restrict choice, and pick the people's pockets to pay for their activities. I think that most institutions that are under the umbrella of the government today should be cut loose to sink or swim in the interest of creative destruction and spontaneous order, rather than protected from any incompetence by special privilege and wishful thinking that soon they'll work right. When it comes to society, I support evolution, not intelligent design.
I think that we would be far better off as a society if far fewer institutions had the legal authority to forcibly finance their existence, and if far fewer institutions had the power to issue laws rather than guidelines. I think that far fewer institutions should possess monopoly control over a segment of society because of their location under the government umbrella. I recognize that all monopolies are bad for consumers, including the ones established by bad laws. I recognize that properly-functioning institutions are critical to the long-term success of any society.
I recognize that government is an institution with super-normal powers, and that not all societal institutions are or should have those super-normal powers. I think that the ability to initiate force makes them immune to the desires of the community they are purported to serve. I think that the less legal coercion is allowed, the less coercion will occur overall, and the more choice will be available to all members of society as a whole.
What's so fantastic about those conclusions?
Based on those conclusions, it's actually possible to construct a two-step litmus test for the inclusion of a particular meta-institution or particular institution under the coercive umbrella of government operation. The same litmus tests can be applied to any dictate to society from on high.
1) Are the structures and mechanisms provided to society by this institution of such vital importance to the functioning of the society that support must be made mandatory? Will society collapse if people are not forced to support this institition financially? Are the dictates themselves important enough to warrant death for disobedience? Will society collapse if people are not forced to obey it's dictates under threat of fine, imprisionment or even death if the victim resists the initiation of force against his property or self? Failure to ask that question has killed Eric Garner and countless others like him.
2) After a suitable trial period, is there any evidence that the institution actually provides the structure and mechanisms necessary to achieve the social purpose it claims, or do the initial good intentions fail to align with the actual results?
Pass those two tests, and I'll concede that this is something that must be forced on the people for the good of society. It's not hard to see that the vast majority of institutions propped up by the concentration of government power today fail one or both of those tests.
The Details
Settle back, it's gonna be a long read. This is my personal interpretation of what you call an "anarcho-libertarian fantasy world." (A-LFW) Debate this one, not the pastoral throwback you've built in your mind. I'm generally open to constructive criticism.
Oh, and I build my fantasy world from the bottom up, based as best I can on logical deduction and what little I understand of human nature. Most people start building from the top down, so it may or may not take a shift in your personal compass. I start with the individual. And as I build this fantasy world, I'll contrast it with my own strawman, the "low-tech pastoral throwback" (L-TPT) version that some think the inevitable outcome of less government. I'll even start my civilization pre-L-TPT, to make it easy to follow along. Don't worry, we'll get back to here eventually.
The Individual
I'll start at the apex of every person's particular power structure: Their personal subjective sense of well-being, often wrongly interpreted simply as "me." But the mother who risks her life for her child, the soldier who risks his life for his country, is not acting to protect the physical "me." Rather, they are acting to maximize their own, deeply personal, subjective sense of well-being. They are more satisfied with their sense of self for having taken action. This is power in it's purest sense; the ability to choose and to act.
Sadly, the same applies to those who make what we personally might perceive as the most self-destructive of choices, those who steal and commit crimes against others, as well as those busybodies who think they should make decisions for others and get a cut of the wealth for their advice. This is where conflict arises.
This is why every action takes place, from one man greeting another in peace to a man pushing a button that obliterates the human race. A successful society must be based on that reality. So too must a successful personal philosophy.
The common argument that A-LFW requires a "perfectly rational man" is a strawman.
Cooperation
No man is an island. Everyone benefits from companionship and cooperation, contrary to the Robinson Crusoe view the L-TPT version sometimes contains. Basic economic concepts prove conclusively that Robinson Crusoe would have been much better off in New York City. But you can't have NYC without civilized behavior from the inhabitants, so Robinson Crusoe's gonna have to clean up his act. What's going to make that happen?
Civilization
For brevity's sake, I'll argue that the L-TPT version defines a "civilized" individual as one who fits into the current society relatively painlessly.
Since I consider myself fairly civilized but not well-socialized, I prefer to think of the process of civilization, first, on a more basic, animalistic nature. We have to recognize our human nature if we're building a society based on reality. And the reality is that much lesser animals than man cooperate and build societies that result in mutual benefit. Some actions are instinctual, it's true, but observe any higher-level animal and you'll see the behavioral conditioning we call teaching when humans do it. (If you haven't seen a bear cub get its ears boxed for disobeying momma, you should get out more often.)
Most animals don't often kill others of their own tribe or even species (mating rituals excluded); most even recognize the rights of other animals to co-exist, for the most part, dinnertime excepted. Some even take notice of property rights. And other members of the group respond to violations of those social norms by sometimes not-so-subtle reconditioning. Moderately intelligent mammals learn not to steal from or beat on their tribe mates. So there are some basic issues it should be easy to respect without a thought. In some animals they're even instinctual.
Humans have a leg up, though. We can pass these ideas along in language and expand on them to build ever-more-complex interactions between individuals. We can think and plan in the long range. This is where I make the distinction between civilization and society, just for convenience sake, to separate us from the rest of the animal world. It's possible to be civil enough to get along and still be on the fringe of society.
Society
So far, we've got a bunch of people who are all trying to do the best they can for themselves (however they personally define that), most of whom have gotten the concepts that cooperation and companionship make for a better life, and that they need to practice some form of the golden rule to make that cooperation work and keep the people around them happy. That's actually not a bad basis for a successful world right there.
Among this group of people, there are going to be subgroups that are socially connected enough to happily share goods communally. In other cases, people want something else for whatever they have in hand that they have produced. Tom cuts wood and Sally grows vegetables. Thus trade is born. There will be others who wish to take what they want from others, or force others to provide for their well-being. Thus are theft and slavery born. And some are going to want to tell everyone else what to do and take a cut for their advice. These are referred to as busybodies, do-gooders, or politicians, depending on the scope of their influence.
And thus generally ends the strawman L-TPT version of the world.
But since we have language and tradition to build on and the ability to think, we notice that some patterns begin to emerge in our behavior, although nobody has declared "everyone go do this and that." So how'd we make it out of the caves to the modern societies we have today?

Spontaneous Order and Creative Destruction
What's often referred to in the L-TPT version as Adam Smith's "invisible hand" is cruel and clutching manipulation by the greediest of individuals. I prefer a somewhat gentler interpretation, as penned by Sara Skwire.
"Spontaneous orders are the patterns of norms, behaviors, and economic outcomes that we can see emerging, without a designer, from the choices people make as they go about their lives."
Spontaneous order brought us not only the marketplace, but the family structure. Spontaneous order brought us the scientific method, and math, and language. In our time, spontaneous order is bringing an end to the Cannabis War. Spontaneous orders arise, shift and die from day to day. Formalization always lags reality.
Spontaneous order is purely an economic term only in the sense that every decision is economic in the expenditure of one's time. Financial remuneration is only one element in the equation.
Although spontaneous order brought us all the wonders mentioned above, it also brought us the pet rock craze and the Poke-Man Go craze. (Not the products, but the "pattern of norms, behavior and economic outcome that emerged.) Thankfully, there's a form of natural selection working on spontaneous orders. The worst fade away as fads, and we hope that the best survive to become institutionalized in our society. This is referred to as Creative Destruction.
The basic problem I see with the L-TPT version of the "invisible hand" is that absent the ability to coerce, trade is mutually beneficial, else the trade does not occur. The patterns that emerge change as the ability to benefit from the trade changes. Greedy profit margins are tough to maintain in an open marketplace.
The L-TPT version of Adam Smith's "invisible hand" almost always omits the Yang of spontaneous order's Ying, creative destruction. Clever trick there, since ignoring creative destruction reinforces the myth that "the rich get richer and the poor get poorer." Just as spontaneous order brings new opportunities to society and its members, creative destruction removes the deadwood and clears the way for new, more efficient solutions to problems. Because spontaneous order is bringing an end to the Cannabis War, creative destruction will eventually spell the end of the DEA.
Acknowledging creative destruction destroys the claim that "the invisible hand" leads inevitably to cruel and clutching manipulation by the greediest of individuals, and replaces it with a model where those on top of the heap are constantly changing as circumstances change, technology changes, and people make different tradeoffs. Upward and downward mobility are signs that spontaneous order and creative destruction are working. Social class stagnation is the result of forces at work preventing those natural ebbs and flows.
Creative destruction is the only known treatment for societal atherosclerosis. If institutions are protected from creative destruction, spontaneous order is throttled, and the engine of human advancement slows. See the example of the DEA above. Cannabis' schedule 1 status has blocked research into medicinal uses as well as the replacement of oil plastics with hemp-based ones for decades. While the purported purpose was to protect the people from themselves, it's quite clear in retrospect that the real purpose has been to protect special interests from disruption of the status quo.
Institutions and Meta-Institutions
Institutions are stable, valued, recurring patterns of behavior, sometimes formalized, sometimes not, that arise out of spontaneous orders that prove successful in the eyes of the participants. Meta-institutions encompass the formal or informal institutions that comprise it, such as religion, government, and the family. There are many forms of institution of each of these meta-institutions; the Roman Catholic Church, the U.S. Congress, and religious, legal and many informal versions of family, to name some examples.
Institutions are the structures and mechanisms of social order. They are generally identified with a social purpose, and purport to mediate the rules that govern social behavior.
The concept's very useful for stabilizing society, but opens the door to concentration of power, limited only by the willingness of the public to voluntarily support that institution. Old institutions can wander off to die when no one cares to feed them any more. Religions and charitable organizations are born and die every day. Legal versions of institutions change (albeit more slowly) to reflect society's changes. Witness changes in marriage laws around the world over the last decade.
Government
Two critical meta-institutions must be addressed in some way. Legal and judicial institutions, including law enforcement, arise out of the desire to make sure Bob gets his ears thoroughly boxed if he's caught breaking the golden rule, like taking people's stuff or beating them up, to ensure that truths are told, that promises are kept via contract law, and to see "justice" done. Whether "justice" should comprise punishment or restoration to the victim, we will save for another day. These meta-institutions set the rules for society, and the accepted view is that these meta-institutions must have the power to coerce to enforce these rules. This introduces the concept of a "caretaker" government, empowered with only retalitory force. The initiation of force against any otherwise peaceful individual or their property would be forbidden to these institutions, as it is to the general public.
(Sidebar: This is where minarchists, who believe in minimal government, split with anarchists, who believe these services, too, could be provided by voluntary participation in a marketplace... another discussion best saved for an advanced topic. We'll go with the minarchists for now, to save that for another time.)
So there's my government, Amadan. Well-fed and maintained, but solidly shackled, allowed only to take action to protect people from each other's predation, and perform no such predation themselves. Above the door, in golden letters "No Special Interests - This Means You!"
Unfortunately, the U.S. government has magically been imbued with supernatural powers, the strength to dictate any action, the stealth to take any possession, and a James Bond License to Kill. It's also the only form of meta-institution that has that same James Bond License to Kill available to use against spontaneous order and the natural selection of the marketplace, in protection of the status quo. It's minions have been granted almost pure immunity for their actions from top to bottom, and it only pretends to listen to the public every few years. If you're happy with the status quo, I have no words.
I'm convinced that intelligent design is no less specious when directed at a society than when directed at a world. YMMV.
So I'm curious, now. What about this vast reduction in coercion would force us into that low-tech pastoral throwback you're so fond of envisioning?

That Impractical Fantasy World
I can tell you more about A-LWF by what it excludes than by the unlimited possibilities of spontaneous order coupled with creative destruction. No special laws for corporations, or for those who work for the government. No immunity for one's actions granted under cover of law. No forcing taxpayers to pay for banker's sins, or forcing them to buy products they have no interest in owning. No children dying to protect special interests in foreign lands, no trillions in wealth being squandered on desert explosions, no foreign wars justifying the security theatre of the TSA. No highest incarceration rate in the world, no millions of lives and vast stretches of inner cities destroyed because of a weed. And that's only examples from a country that proclaims itself free. How many pages of examples would be sufficient?