Post by nighttimer on Mar 19, 2019 20:18:02 GMT -5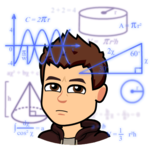 More recommended reading:
Reparations and Ta-Nehisi Coates's Pyrrhic Victory
Why I Don't Want Reparations for Slavery


No Consensus on Need or Possible Results of Reparations
There's two sides to every story. Three if you consider your side, my side, and the truth.
That said, I freely accept there are a multitude of arguments to made against reparations. I've probably articulated a few of them myself with the feasibility of reparations with a Trump in the White House, McConnell in the Senate and Pelosi in the House with no particular interest in pushing any issues that will only die a quick death in the upper chamber and never reach the Oval Office for a veto. I don't know John McWhorter personally, but he's an articulate and intelligent man and well-positioned to make a rational and reasonable argument against reparations. I don't entirely disagree with him, but Ta-Neshi Coates makes a much clearer case for reparations than McWhorter does against it.
As far as the essay from the Quillette writer, I checked out of it pretty quickly. Right about the point where the author wrote admiringly of one Kevin Williamson of
The National Review
.
For starters, an ancestral connection to slavery is a far less reliable predictor of privation than a low income. There are tens of millions of descendants of American slaves and many millions of them are doing just fine. As Kevin Williamson put it: "Some blacks are born into college-educated, well-off households, and some whites are born to heroin-addicted single mothers, and even the totality of racial crimes throughout American history does not mean that one of these things matters and one does not."



Williamson's observation holds not only between blacks and whites but between different black ethnic groups as well. Somali-Americans, for example, have lower per-capita incomes than native-born black Americans. Yet they would not see a dime from reparations, since they have no connection to American slavery. But should it matter why Somali immigrants are poorer than black American natives? Insofar as there is a reparations policy that would benefit the poor, should Somali immigrants be denied those benefits because they are poor for the wrong historical reasons? The idea can only be taken seriously by those who value symbolic justice for the dead over tangible justice for the living.
I'm always wary of whataboutism arguments, because the poverty of Somali-Americans have little to do with reparations for native-born Black Americans, because while they both may be able to trace a common bondage under America's original sin, Somalis did not suffer from the indignities of slavery, Plessy v. Ferguson, Dred Scott, post-Reconstruction, lynching, Black codes, sundown towns, race riots, Jim Crow, the Tuskegee Experiment, segregation, the Ku Klux Klan, forced sterilization, the Port Chicago Mutiny, COINTELPRO, the assassination of Martin Luther King,
the Three Fifths Compromise
which led to the creation of the Electoral College that to this day is a boon for Republican presidential candidates who lose the popular vote yet are still appointed as president, eugenics,
The Bell Curve, The Turner Diaries, The Birth of A Nation
, The Star-Spangled Banner and on and on like hot butter on popcorn.
Anyone who admiringly quotes someone like Kevin Williamson will have to explain why when Williamson has said stuff like this:
How do we know that police crack down disproportionately on black neighborhoods while taking a hands-off approach in white areas? Because the rhetoric of "white supremacy" requires that it be so. African Americans are charged with more crimes because the justice system is racist, and we know that the justice system is racist because African Americans are charged with more crimes. Point out the circularity there and you are sure to be called a racist, an agent of white supremacy, etc.

And this.
'Hey, hey craaaaaacka! Cracka! White devil! F*** you, white devil!" The guy looks remarkably like Snoop Dogg: skinny enough for a Vogue advertisement, lean-faced with a wry expression, long braids. He glances slyly from side to side, making sure his audience is taking all this in, before raising his palms to his clavicles, elbows akimbo, in the universal gesture of primate territorial challenge. Luckily for me, he's more like a three-fifths-scale Snoop Dogg, a few inches shy of four feet high, probably about nine years old, and his mom — I assume she's his mom — is looking at me with an expression that is a complex blend of embarrassment, pity, and amusement, as though to say: "Kids say the darnedest things, do they not, white devil?"

In this 98 percent–African-American city, the only people I see doing anything like legitimate and productive semi-private-sector work are white guys in pickup trucks, namely the Lowry Electric crews who are out working on streetlights. Half of the working-age adults in East St. Louis do not work, about half of the city's residents receive a welfare payment of some sort, 60 percent of households earn less than $25,000 a year — and 30 percent earn less than $10,000 a year. Jennifer F. Hamer, a scholar of low-income urban life, reports that there are at least 100 toxic-waste sites in the city.



The place may be dismal, but the place-names are inspirational: Jackie Joyner-Kersee Park, Miles Davis Elementary School, the Katherine Dunham Museum. I take a turn down Barack Obama Avenue, which looks exactly as it should, and head out of town. I pass a black Chevy S-10 pickup truck that is carefully navigating the urban jungle and the rubble, its vanity license plate reading: "So be it."
And this
.

The world is abuzz with news that actor Laverne Cox has become the first transgender person to appear on the cover of Time magazine. If I understand the current state of the ever-shifting ethic and rhetoric of transgenderism, that is not quite true: Bradley Manning, whom we are expected now to call Chelsea, beat Cox to the punch by some time. Manning's announcement of his intention to begin living his life as a woman and to undergo so-called sex-reassignment surgery came after Time's story, but, given that we are expected to defer to all subjective experience in the matter of gender identity, it could not possibly be the case that Manning is a transgendered person today but was not at the time of the Time cover simply because Time was unaware of the fact, unless the issuance of a press release is now a critical step in the evolutionary process.




As I wrote at the time of the Manning announcement, Bradley Manning is not a woman. Neither is Laverne Cox.



Cox, a fine actor, has become a spokesman — no doubt he would object to the term — for trans people, whose characteristics may include a wide variety of self-conceptions and physical traits. Katie Couric famously asked him about whether he had undergone surgical alteration, and he rejected the question as invasive, though what counts as invasive when you are being interviewed by Katie Couric about features of your sexual identity is open to interpretation. Couric was roundly denounced for the question and for using "transgenders" as a noun, and God help her if she had misdeployed a pronoun, which is now considered practically a hate crime.
I don't know who Coleman Hughes is besides the author of the
Quillette
essay you linked to, but I don't find him making a particularly compelling argument against reparations and when he quotes a guy like Williamson who has also said women who have abortions should be arrested and prosecuted, I seriously question the soundness of his judgment. Plus, when I've never heard of you or the publication you're writing for,
but can spot the rightward slant of their bias from a mile away,
your credibility takes a serious hit in the broadside. There's nothing particularly wrong about occupying a right-center position like the one
Quillette
has staked out, but all it takes to move out of the center and shift to the Right is to fawn and slurp a bald-headed prick like Kevin Williamson.
But hey, two out of three sources ain't bad,
Optimus
.